How Your Competitors Could Be Legally Hijacking Your Customers.
And What You Can Do About It.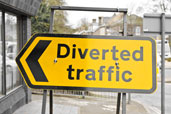 There's a stealth tactic your competitors could be using to hijack customers heading to your website.
We investigate just how effective it can be , how you too can use it and how to protect yourself from it being used against you.
No one needs to lose potential customers. Especially with Brexit looming & all the uncertainties this may bring. And your competitors could be stealing customers from right under your nose.
Here's how.
It's called Brand Bidding.
You're no doubt familiar with Google Adwords and the ability to jump straight to the top of the search results by paying.
In many instances, people will search Google using a company name or brand .
You'd think you would automatically appear top for a search of your company name, right ? Nope. Think again.
You're competitors can hijack this traffic. Siphon it off and send to their website.
Visitors that were heading straight to your door. Now they're gone.
In this example look how Europcar is hijacking a search for Practical Car Rental.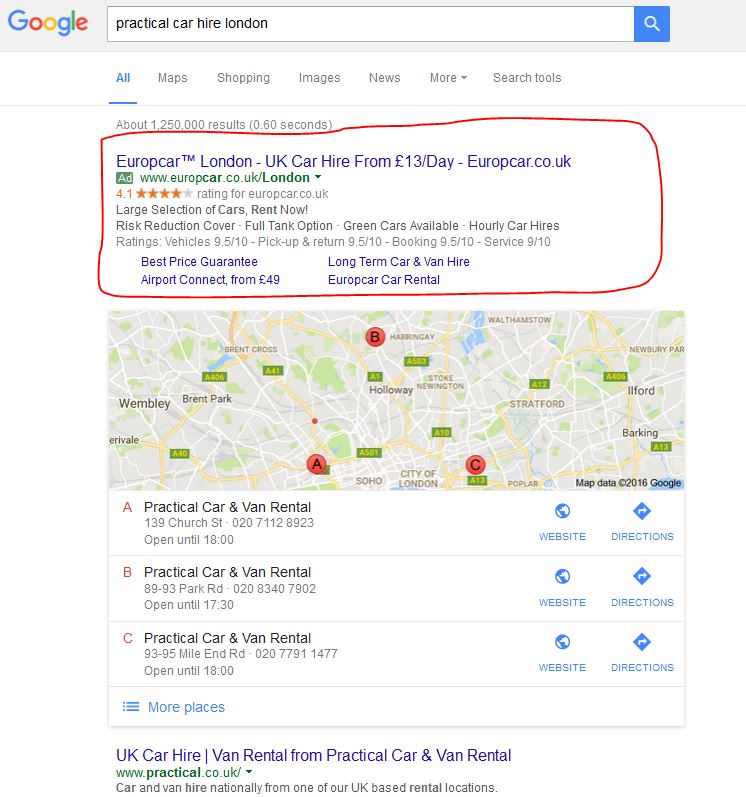 By bidding on your company or brand names in Google Adwords, their website appears above yours, for searches of your company name or branded products.
And in many cases the top position gets the click. All perfectly legal.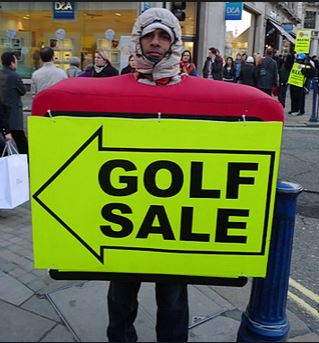 Attention spans online are infinitesimally small and it doesn't take long to distract someone from their search and put your brand in front of them.
It's like standing outside your competitors premises with a huge great sandwich board promoting your business instead!
How serious is it?
We decided to find out.
It's one of many tactics we employ for our clients, so we looked at one clients Adwords account to see if it was really that effective. The hard data was collected and duly analyzed.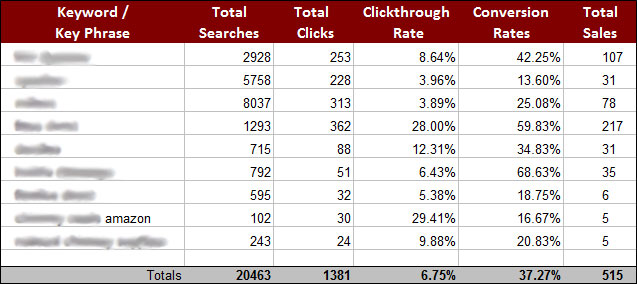 (Keywords blurred out to protect our clients interests. The figures cover a six month period.)
All the keywords contained a competitors name. And one even contained "Amazon".
A Huge Amount Of Searches . . .
The first thing that stands out is the sheer amount of brand searches; over 20 000, spread over 8 competitors plus Amazon. There's certainly a lot of traffic for brand searches.
. . . Strong Clickthrough Rate . . .
The next surprise is the percentage of times that Brand Bidding gets the click (the Clickthrough Rate). Up to 29% in some cases – over 1 in 4 times! Clearly it's not that hard to lure people away.
. . Stellar Conversion Rates . . .
But look at those conversion rates – an average of 37.27%. Literally 1 in 3 visitors who arrived at their website as a result of bidding on a competitors brand became a customer!
. . . Giving Strong Sales
A total of 515 sales resulting directly from legally hijacking competitors traffic. They even made sales by diverting traffic heading for Amazon!
Why Does This Traffic Convert So Well?
This type of customer is ready to buy. They are beyond "research mode" and are ready to commit and have a company in mind.
But the thing to understand is that a percentage of those people can be – and indeed are – persuaded.
How You Can Use This Tactic To Your Advantage
Clearly it not only works, but works very well. And if you don't use it for your own advantage, you're competitors won't hesitate to use it against you.
Even if you don't have a widely searched brand or company name, you can still use this to your advantage.
There are some things you need to watch out for:
1)You have to construct your ad text very carefully. In a lot of cases while you can bid on the company name, you may get into trouble mentioning it in the ad text. Some creativity is required.

2)You need to direct traffic to a landing page, not your homepage. This needs to be well crafted to make a quick impact on your visitor and "seduce" them over to your business.

3)You need to continually test your ad text so you get the best possible clickthrough rates. Appalling offers and benefits can tempt visitors to click you, rather than the competitor they were headed to.

4)You need to test your landing page to see which gets the best results. (if you are not an ecommerce retailer, this can be done by tracking enquiries or visitors time spend on site)
How To Prevent Your Traffic Being Hijacked
Preventing your competitors using this tactic against you is vital. And this means paying to bid on your own company name. However, the danger is getting into a bidding war with competitors and ending up paying through the nose for clicks on your own brand name.
Fortunately, there is a way to keep these click costs low and still appear above them.
But I can't reveal that here. (We need to save something for our private clients!)
If you are interested in finding out more about implementing competitive advantages like this (and many more) in your business, email us at info@digitaledgemedia.co.uk



Author: Robin Porter
Robin Porter is Managing Director of Digital Edge Media Ltd.
With over 10 years experience in Google Adwords, he's managed over £6 Million + of Adwords spend, helping companies grow in to multi million pound businesses.