Are Google Ads Right For Your Business?
Google Ads. The easiest way to jump over your competitors, straight to the top.
But do they work and are they right for you?
We investigate.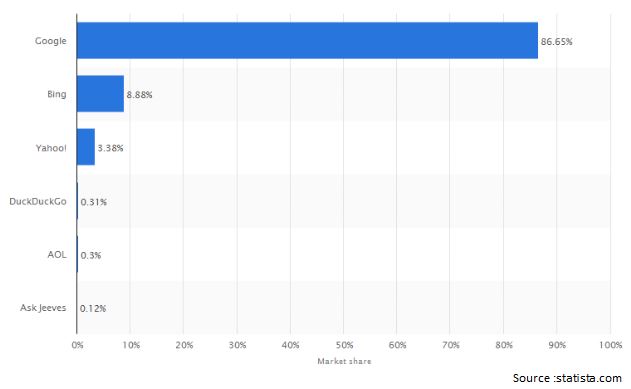 Why Google Adwords?
Google is the undisputed king of search engines. With a whopping 86% market share in the UK, it's the place where every business must be. And with recent changes, it's harder than ever to get that visibility for free.
Below, is a breakdown of how a typical first page of search results looks (not many people go to page 2 and beyond).
4 paid Adwords ads at the top. 3 maps listings (maps required a different process to rank). 9 organic (or free listings) , which will invariably require a lot of SEO work (and therefore not be truly "free"), and 3 further paid listings.
In short, Google owns the casino, and they want you to "pay to play".


Is It Right For My Business?
It all depends on the type of business.
Most businesses fall into one of the following categories: A "need" or a "want".
Let's look at needs.
I lose my house keys, then I need a locksmith. My car breaks down, I need a mechanic or tow truck. These are urgent needs, and Google search ads work great.
A less urgent need would be if my washing machine packs up. Or if I need to extend my house and have a loft conversion. Or get a burglar alarm fitted (though this becomes an urgent need if you've just been burgled)
In this case, the consumer is likely to take more time, do some searches, think about it, do more searches, a little more research and eventually make a buying decision.
In this scenario, we would utilise search ads again, but also Remarketing ads that keep your business "front of mind".
A "want" is a little trickier. This might be a product or service that the consumer is not searching for, but when they see it they want it. A new gadget for the home perhaps. A great deal on a holiday.
In this instance, we can use ads on the Google Display Network. This is where Google places ads on the millions of websites (ranging from small blogs through to big national newspaper sites) signed up to it's network. We can target where to place your ad based on demographics, the topic of the website and location of the customer.
So, if your ideal customer is a business owner, aged 45 -65, living within 20 miles of Birmingham, then we can show your ads with a high degree of accuracy.
Sidenote: You can see that many products or services can in fact straddle more than one of these categories.
How Much Will It Cost?
The beauty of Google Adwords is you can start small, test, refine and then scale up once it's all working efficiently. Going in all "gung ho" is a recipe for disaster.
For businesses that operate in a local or regional area, anything from a few hundred pounds a month will get you started. National coverage businesses would start form several thousand pounds and upwards.
How Do I Get Started?
Let's be clear : this isn't like paying for a yellow Pages or newspaper advert. There are lots of moving parts to Adwords ; get it wrong and it's money down the drain.
Keyword selection. Writing attractive ads. Building relevant, converting landing pages. Quality score. Bid management, Conversion tracking. There's a lot to learn. It's a full on advertising campaign that must be managed tweaked and developed – it's definitely not "set it and forget it".
Don't undertake it yourself unless you are prepared to invest a lot of time and expense in learning the ropes.
What Not To Do?
1)Don't let Google set it up for you. It's like getting the croupier to play your hand of poker at the casino. I've seen accounts set up and optimised by Google employees, and it's cost clients money. It's not a malicious thing, it's just the skilled adwords staff are assigned to big spending accounts, not the smaller businesses.

2)Don't go all inclusive. It's great for holidays, but not Adwords. Some companies (hint: particularly those in charge of yellow business directories) offer a fixed cost, all inclusive package. But this lacks transparency and often 40% or more is swallowed up by their fees, so the amount you are actually paying on advertising is little over half. Added to that a low level of hands on management of your account, and you could be seeing very little return for your money.

3)Don't do it yourself . Unless you haveexperience. Honestly, you'll pay 2 or 3 times more than you need to. And if your competitors are using professional adwords companies then it will be like playing against world series poker stars.

A decent Adwords management company will save you more money than you spend on their fees, and get you more customers from your ad spend into the bargain.
Won't Competitors Click On My Ads And Waste My Ad Budget?
It's one of the most common concerns we hear. But Google is getting better at detecting patterns of click fraud and preventing it. Added to that, we have the ability to monitor IP addresses where click come from, and spot unusual activity, allowing us to block any unscrupulous competitor trying to waste your money.
Next Steps
If you like the sound of getting more enquiries from Google, as well as £120 in free ads, then get a free consultation from us now.
We've got over 10 years experience in running Adwords and have spent more than £6 Million on it, so we know what works.

Get The Edge : Ensure Your Competitive Advantage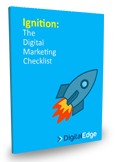 To continue getting more juicy, next level digital marketing nuggets that you can use to propel your business one step ahead of your competitors, get the Digital Edge Newsletter now.
You'll get our free Ignition: Digital Marketing Cheatsheet into the bargain!


Author: Robin Porter
Robin Porter is Managing Director of Digital Edge Media Ltd..
With over 10 years experience in Google Adwords, he's managed over £6 Million + of Adwords spend, and helped companies grow in to multi million pound businesses, using digital marketing.
Digital Edge is a Certified Google Partner and Qualified Adwords Company.